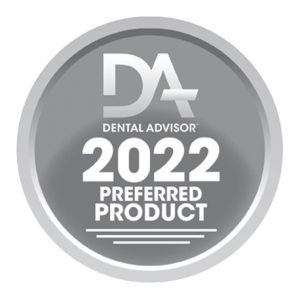 TheraCal PT is a biocompatible, dual-cured, resin-modified calcium silicate that is used to treat exposed dentin. TheraCal PT maintains tooth vitality by performing as a barrier and protectant of the dental pulpal complex.
TheraCal PT's precise and direct placement allows its use in deep cavity preparations. The dual-cured set permits immediate placement of the restorative material.
TheraCal PT is primarily indicated for:
• Pulpotomies: TheraCal PT may be placed after the partial or full removal of the coronal pulp.
And can also be used for:
• Pulp exposures (direct pulp capping): TheraCal PT may be placed directly on pulp exposures after hemostasis is obtained.
• Protective liner (indirect pulp capping) or base under a variety of substrates.
Working Time: Minimum 45 seconds at 35°C
Setting Time: Maximum 5 minutes at 35°C
Time Saver: Complete in 1 office visit
1 Syringe TheraCal PT (4g), Accessories, Instructions